New Build

Offering all the skills to build your new home
Employing and utilizing all the various trades required to build new homes, UBS can provide a complete service to include all ground works, building works and finishes. This ensures that quality is never compromised and that the highest standards are achieved.
If need be we can offer design services with tried and tested partners to ensure the project runs smoothly.
We can provide traditional build techniques as well as modern methods and technologies such as renewable energy solutions that could save you money.
We can make your grand design a reality, with none of the drama commonly associated with major projects.
If you are interested in building a new home then we'd be delighted to provide our expertise and honest advice.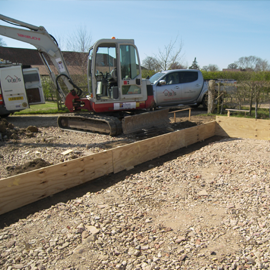 Recently completed projects
---